EMPLOYMENT OPPORTUNITIES
Jobs In Human Resources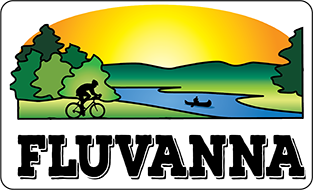 Human Resources Manager – #1130
Fluvanna County, Virginia, is seeking a full-time Human Resources (HR) Manager.
The incumbent performs complex work in planning, organizing and administering human resource
functions for the County. This position provides leadership and counsel to departments regarding policy, compensation, benefits, and employee relations, and reports to the County Administrator.

To succeed in this role, the candidate will have any combination of education and experience equivalent to a bachelor's degree from an accredited college or university with major course work in human resource management, organizational psychology, or business administration,
and 5 years of experience in human resources administration. Local government experience preferred.
The successful candidate will also have supervisory experience and hold current Human Resources professional certification, or have the ability to obtain such certification within one year of employment.

This is a FLSA Exempt position with starting salary range of $55,978 to $64,375 annually plus benefits, DOQ. Position open until filled.

Submit a County application, resume, cover letter, and references jobs@fluvannacounty.org
Applications and the full position description are available at the county website, www.fluvannacounty.org/hr/jobs
EOE
---
Looking for candidates?
Post your jobs here!
Position Submissions Information
There is no charge to have your open position announcements placed on this site. This page is provided as a service to IPMA-VA members and potential employers. The position announcements will be posted in Adobe PDF format, along with a hyperlink back to your organization, city or county Web site (or other site you designate).

Please notify us, at the e-mail address below when a 'open until filled (OTF)' position is filled so the announcement can be removed in a timely manner. All 'open until filled' positions will be removed three (3) months after the date of posting unless you notify us to continue the listing.

Positions with a specified deadline for application submission will be removed after the specified date unless you notify us that the application deadline has been extended.

Submit position announcements and/or removal information via e-mail, with email subject line reading 'IPMAVA Job Posting', to: ipmainfo@ipma-va.org
---